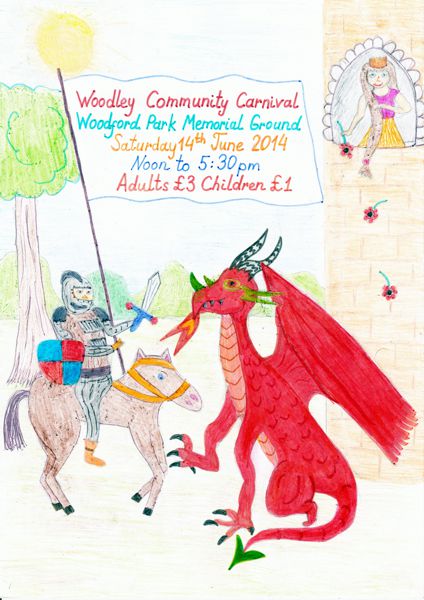 Woodley Carnival Poster Competition
A competition was organised and all the local schools were invited to take part.
The winning entries will be used for the carnival programme which will be distributed to over 16,000 homes in the area.
Find out who the winners are ....
What it's all about?
The Woodley Community Carnival is a traditional summer Carnival which takes place annually on the second Saturday of June for the local residents of Woodley and visitors. The afternoon is packed full of family fun and events including a Carnival Day procession which takes place around the town featuring our Carnival Queens and Princes, floats, fancy-dress, marching bands and much more.
On the main field we have a Classic Car Show, Dog Show and fun fair alongside the more traditional activities provided by our local community groups and of course some fabulous arena events.